Sussex Wildlife Trust
Sussex Flow Initiative (SFI) Natural Flood Management Officer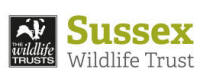 Salary : £26,000
Location : SWT Woods mill, and Home based
Hours : 35 (Full time), flexible working
Days of Working : Monday to Friday, Occasional evenings and weekends
The SFI project takes an innovative catchment scale approach to natural flood and water management in a lowland catchment. We help to deliver multiple benefits to communities and wildlife by using a range of landscape restoration techniques, to create long term, low impact, sustainable and low cost solutions which reduce downstream flood peaks and support sustainable land use, alongside traditional flood risk management.
Volunteer Roles
JOB: Trustee

BE4:

LOC: Sussex

PAY:

FOR: Sussex Wildlife Trust

We are looking to continue to reflect key business experience through our board of trustees & are seeking to recruit two additional representatives with a combination of significant project management & / or fundraising & marketing expertise. The successful candidates will be familiar with the responsibilities of both charity governance & management & have experience of being a trustee, advising on effective strategic direction as well as development & implementation of major capital projects, such as the set-up & development of visitor centres, & / or fundraising. In addition, experience of Health & Safety, HR knowledge & chartered accountancy skills would be advantageous. If you have experience in any of these areas & would like to help us make Sussex a place for nature's recovery, we would very much like to hear from you. ASK: Please send CV & covering letter to the Chief Executive Office, swtceoffice@sussexwildlifetrust.org.uk or telephone 01273 497526 for an informal talk.
---
CJS is endorsed by
and recommends
---
Details believed correct but given without prejudice. Ends.