Sussex Wildlife Trust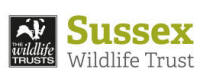 Location: Southerham, Lewes with travel across Sussex required
Actual Salary: £23, 380 per annum
Contract Type: Permanent
Hours: 35 hours Days. Monday – Friday - Evening and weekend work required as part of a weekly rota
Sussex Wildlife Trust is a conservation charity for everyone who cares about nature in Sussex. We focus on protecting the wonderfully rich natural life that is found across our towns, countryside and coast. By working alongside local people we create opportunities for us all to connect with nature and for nature to thrive in even the most unlikely places. Together we can make sure that future generations living in Sussex will be able to enjoy the sense of wonder and well-being that nature offers.
Reserves Manager: (Iping & Stedham Commons and Nominated Sites)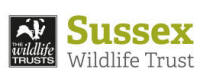 Location: Southerham, Lewes with Travel across Sussex required
Actual Salary: £30,525 per annum
Contract Type: Permanent
Hours: 35 hours Days. Monday – Friday – with occasional evening and weekend work
This is an exciting and rare opportunity to join a small and dedicated team managing some of the best nature reserves in Sussex. You will play a central role in managing special places such as Iping and Steadham Common near Midhurst, helping to ensure the sites are managed to high standards for both people and wildlife. The role will involve writing, updating implementing site management plans, delivering a wide range of practical conservation and habitat management projects involving contractors, volunteers and partners.
CJS is endorsed by
and recommends
---
Details believed correct but given without prejudice. Ends.