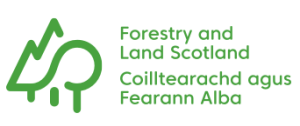 Forestry & Land Scotland
Deputy Head of Plant and Seed Supply
Newton Nursery, Elgin
Reference number: 146767
Salary: £43,095 - £46,945
Grade: Senior Executive Officer
Pay Band 3
Contract type: Permanent - Flexible working, Full-time

About the job
FLS is an executive agency of Scottish Government. We manage Scotland's national forests and land on behalf of Scottish Ministers and serve as part of the Environment and Forestry directorate of Scottish Government. You will be working for FLS Plant and Seed Supply Branch (PSSB) which is tasked with producing and procuring the 25 million trees required annually to supply the needs of FLS.
You will have responsibility for the management of Newton Nursery with responsibility for managing a team of 24 including direct line management of the Pay Band 4 Nursery Operations Manager and the Pay Band 4 Seed & Logistics Manager.
FLS currently has plans to expand and redevelop its Newton Nursery site near Elgin which will assist FLS in its role to support delivery of the wider Scottish Government targets for forestry to help Scotland achieve net-zero carbon emissions by 2045.
Job description
You will have direct responsibility for the day-to-day management of FLS plant supply services at Newton Nursery. This will include the management and overseeing of all production operations to ensure the efficient running of the nursery. Work will also involve responsibility for the delivery all FLS external plant and seed supply requirements via current Framework contracts and Service Level Agreement (SLA) in place. You will also be the principle deputy to the Head of Plant & Seed Supply and will assist in taking key decisions around the current nursery expansion and redevelopment project for Newton Nursery.
Responsibilities
The role is challenging and requires excellent team leadership as well as commercial skill. Plant and Seed Supply is a unique unit within Forestry and Land Scotland and is critical in the attainment of FLS new woodland creation and restocking targets. As Deputy Head of Plant and Seed Supply you will require to lead the Newton Nursery team on a day-to-day basis to deliver key nursery production targets. You will also provide excellent customer focus to both FLS internal customers and external partners alike.
Team Leadership and Management – 20%
Lead a team of 24 permanent staff providing encouragement and support when required ensuring the timeous delivery of all nursery production programmes.
Act as line manager for two Pay Band 4 staff directly and act as confirming officer for a further three members of staff at Pay Band 5 level.
Provide advice and challenge staff to contribute towards shaping strategic priorities for the nursery and FLS in terms of plant and seed supply services.
Ensure that your team have the time and resources they need to complete the tasks allocated to them.
Ensure a staff development and training programme that maintains and enhances the nursery teams skill set requirements.
Promote diversity, encourage dialogue and an inclusive work environment.
Maintain harmonious relationships with all customers, suppliers, colleagues, contractors, neighbour's and members of the public, escalating issues in a timely fashion as appropriate.
Resource and Nursery Management – 30%
Manage the planning and management of all Newton Nursery plant production programmes, ensuring that accurate budget provision is made for these.
Manage the overall planning and delivery of all FLS plant requirements (25 million trees per annum within the associated annual financial plan).
Liaise with customers and private sector nursery suppliers to ensure the smooth flow of planting stock.
Manage the overall suite of FLS plant supply contracts currently in place to ensure value for money and quality service provision to FLS.
Source any additional stock required from within the private sector to make up any supply shortfalls or unforeseen changes to regional programmes.
Lead the team's relationship with FLS Mechanical Engineering Services to ensure that all current and future nursery machinery requirements are provided for.
Liaise with both UK seed suppliers (Forestry England and Forestart Ltd) as required to ensure all FLS seed requirements are met.
Liaise and work with the FLS Seed & Logistics Manager to ensure all desired seed collections are identified and collected from.
Lead on the implementation of biosecurity procedures at Newton Nursery, promoting the importance of biosecurity to all staff.
Keep up to date with emerging pest and disease risks in relation to nursery production in the UK.
Annual Financial Planning – 10%
Prepare the first draft each year of the Annual Financial Plan covering all FLS Plant and Seed Supply services for subsequent review and discussion with the Head of FLS Plant & Seed Supply.
Check and authorise payment of overtime, subsistence claims and contractor invoices as required.
Monitor monthly spending against budget requirements reporting any forecast under/overspend to the Head of FLS Plant & Seed Supply in relation to the overall annual financial plan.
Representation and Customer Care – 15%
Liaise with FLS internal customer base, external suppliers and contractors in the delivery of all FLS Plant and Seed Supply requirements.
Represent FLS at various meetings with key stakeholder groups e.g., Confor, Nursery Producers Group, Conifer Tree Breeding Co-op etc.
Arrange annual plant supply meetings with internal customers and external stakeholders to discuss service/supply matters and build trusted relationships with customer base.
Regularly liaise with Forestry England over all plant and seed supply matters in relation to the current Service Level Agreement (SLA) in place covering supply of nursery stock to FLS.
Management of Health, Safety & Wellbeing/Assurance Framework – 15%
Demonstrate leadership in helping to deliver a `just' health and safety culture for all staff and contractors in their work to assist the overall deliver Plant and Seed Supply services.
Ensure that all Health, Safety and Wellbeing implications from proposed policies are considered, addressed and applied in relation to all FLS Plant and Seed Supply services.
Ensure all key nursery safety documents are reviewed and updated as required e.g., Pollution control plan, Risk assessments etc.
Assist with the overall management and delivery of requirements within the FLS Assurance Framework to ensure overall compliance for the unit.
Project Work – 10%
Manage and assist the delivery of further field trial work taken forward from the CivTech4 seed challenge.
Assist and feed into the proposed expansion and redevelopment project for Newton Nursery e.g., the design brief and supporting the construction design team on technical matters associated with nursery production.
Benefits
Learning and development tailored to your role.
An environment with flexible working options.
A culture encouraging inclusion and diversity.
A Civil Service pension.
Security
Successful candidates must pass a disclosure and barring security check.
People working with government assets must complete basic personnel security standard checks.
Selection process details
For more information about applying for a role and working at Forestry and Land Scotland, please visit https://forestryandland.gov.scot/jobs
Feedback will only be provided if you attend an interview or assessment.
Nationality requirements
This job is broadly open to the following groups:
UK nationals.
Nationals of Commonwealth countries who have the right to work in the UK
Nationals of the Republic of Ireland.
Nationals from the EU, EEA or Switzerland with settled or pre-settled status or who apply for either status by the deadline of the European Union Settlement Scheme (EUSS).
Relevant EU, EEA, Swiss or Turkish nationals working in the Civil Service.
Relevant EU, EEA, Swiss or Turkish nationals who have built up the right to work in the Civil Service.
Certain family members of the relevant EU, EEA, Swiss or Turkish nationals.
Working for the Civil Service
The Civil Service Code sets out the standards of behaviour expected of civil servants.
We recruit by merit on the basis of fair and open competition, as outlined in the Civil Service Commission's recruitment principles.
The Civil Service embraces diversity and promotes equal opportunities. As such, we run a Disability Confident Scheme (DCS) for candidates with disabilities who meet the minimum selection criteria.
Apply and further information
Once this job has closed, the job advert will no longer be available. You may want to save a copy for your records.
Contact point for applicants
HR: hr@forestryandland.gov.scot
To apply click here
Apply before 11:55 pm on Wednesday 27 October 2021.
Closing Date: 27/10/2021 Location: Newton Nursery, Elgin