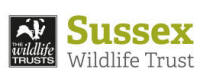 Sussex Wildlife Trust
Climate Action Lead
Location: Woods Mill / Home Working
Salary: £21,860.89 £29,147.85 pro rata
Contract Type: Fixed term (9 months)
Hours: 35 hours per week
Closing Date: 30th October 5pm
Interview Date: 11th November
The Role
Sussex Wildlife Trust has a target to achieve Net Zero carbon emissions by 2030, but needs to understand its overall emission and sequestration figures as soon as possible, ideally reaching net zero emissions significantly sooner than 2030. Net Zero for Sussex Wildlife Trust is set against a backdrop of a deeper understanding of the current and future role of our own Estate in carbon storage and potential sequestration. This work sits under a broader organisational Climate Action Plan.
In order to embed the fast evolving national Carbon Agenda in Sussex Wildlife Trust policy and practice we are looking for an experienced and talented individual to work with technical experts within the Trust to take the numerous strands of this work forward over a nine month period.
The Person
You will have a degree or significant experience in environmental management or equivalent subject.
You will have extensive working knowledge and experience of project management, with particular experience in environmental and energy management, understanding climate projections, with a sound, demonstrable understanding of Climate Change and associated issues and responses.
Demonstrable experience of the development of environmental strategies and policies with proven ability in effectively managing multiple projects and demonstrate the impacts of the above including baselining performance and the production and presentation of a range of targets and metrics.
You will have significant experience of working collaboratively across and organisation with a range of colleagues and disciplines
You will have excellent communication skills with proven expertise in creating plain English interpretations of complex topics
For further information, please click here