Visitor Services Manager - Forestry and Land Scotland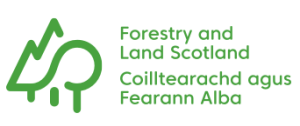 Based in South Scotland
£42,668 - £46,480 plus benefits
Our South Region is diverse and comprises Tweed Valley & Galloway Forest Parks, Galloway Dark Sky Park, all of the 7stanes Mountain Bike centres, the Galloway & Southern Ayrshire Biosphere and a land reclamation programme in the East Ayrshire coal area. The Visitor Services (VS) Team, which this role leads, is responsible for providing a high quality visitor experience through managing the recreational facilities and engagement with visitors, on-site business and event organisers and participants. Projects and partnerships often require working at pace with a clear vision of best outcomes for FLS and Scottish Government.
Closing Date: 21/06/2020
Location: South Scotland
Posted: 26/05/2020
Forest Operatives + Experienced Arborists - Scottish Woodlands Ltd
Home Based roles covering Edinburgh/Borders or Central/Fife
Scottish Woodlands has recently been awarded a 4-year contract for Edinburgh/Borders and Central/Fife to maintain the vegetation within proximity of the SPEN Overhead Powerline Network. To expand our current team, we are looking to recruit up to 10 Forest Operatives or experienced Arborists to join our existing SPEN vegetation management teams. Based from home and travelling to client locations, you will be responsible for carrying out high quality arboricultural works adjacent to powerlines in accordance with Scottish Woodlands and SPEN procedures.
Closing Date: 12/06/2020
Location: Home Based roles covering Edinburgh/Borders or Central/Fife
Posted: 26/05/2020