Regulations and Incentives Support Officer - Forestry Commission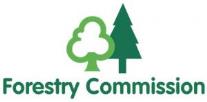 Salary: £29,832 - £31,077
Forestry Commission Forest Services are the Government's forestry experts. We advise nationally and locally on how to unlock the full potential of woodlands and support the forestry sector to protect, improve and expand England's valuable woodland assets, ensuring that they continue to provide benefits to people, the environment and the economy.
East and East Midlands – based at Santon Downham in Suffolk or at our office at Fineshade, Northants (between Stamford and Corby).
Closing Date: 03/01/2023
Location: East and East Midlands
Posted: 18/11/2022
Business Development Advisor (Woodland Creation) - Forestry Commission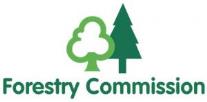 Four posts are available, based in the following areas: East & East Midlands (2 posts), Yorkshire & North East (1 post), South East & London (1 post)
Never has there been a more important time for trees and forests to help tackle the climate emergency and provide a much-needed sanctuary for people and wildlife. As part of the promotion and engagement project, this role will develop a pipeline of woodland proposals through identifying how woodland creation and management can meet land owners' and managers' objectives. You will work closely with a broad range of customers and stakeholders, and will have a sound understanding of land management and/or agriculture complemented by an understanding of forestry.
Closing Date: 14/12/2022
Location: East & East Midlands, Yorkshire & North East, South East & London
Posted: 17/11/2022