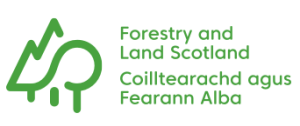 Forestry and Land Scotland
Rainforest Co-ordinator
Job reference: REQ0385
Pay Band Pay Band 4/CS HEO
Location: Central – flexible for Aberfoyle or Glenbranter
Contract Type Permanent, full-time
Working Pattern This is a full-time vacancy, based on a 37 hour week
We're a flexible employer and encourage applicants who wish to work a flexible working pattern to apply - all requests will be considered.
Nationality Requirements
It's essential you have the right to work in the UK before applying to work with us, as we're currently unable to offer sponsorship.
You'll also need to meet the requirements of the Civil Service Nationality Rules.
Disability Confident Scheme
If you apply under the Disability Confident Scheme, you'll be invited for interview/assessment, so long as you meet any elements of 'Experience' or 'Technical' marked as essential and can demonstrate the relevant Behaviours set out in the Success Profile.
Further Information
If you have any questions about this post, please email carol.mcginnes@forestryandland.gov.scot
If you have any questions about the recruitment process, or require any adjustments, please email HR@forestryandland.gov.scot
FLS and Scotland's Rainforest
Forestry and Land Scotland (FLS) is a Scottish Government agency that looks after Scotland's national forests and land (NFL). While a large proportion of our work involves timber production, we manage large areas of open and wooded priority habitats. FLS manages c. 30% of Scotland's rainforest - a rich habitat and European headquarters for many species of lichen and bryophyte.
This post of Rainforest Co-ordinator is based in the west of Central Region, a diverse, predominantly upland area stretching from the eastern shores of Loch Fynne to Loch Lomond and Trossachs National Park in the east.
Our Rainforest Co-ordinator will play a pivotal role in helping us to achieve our ambitious programme of rainforest restoration. We have 5,800 ha of ancient woodland sites, just over half of which were planted with non-native conifers in the mid-20th century. These are now steadily being felled and returned to native woodland.
FLS is an active partner in the Alliance for Scotland's Rainforest (ASR). We are in the process of identifying priority landscapes across the rainforest zone, within which we will work with other ASR organisations at the landscape scale to tackle issues such as rhododendron and excessive deer impacts. On the National Forests and Land, we also need to restore ancient woodland sites that were planted with non-native conifers. This work can include 'halo' thinning around veteran trees and extensive removal of non-native regeneration.
Rainforest restoration is now a priority for Scottish Government, and we are working to secure direct financial support from them to help us safeguard this valuable habitat, and agreeing a programme of ambitious restoration targets. We have to ensure that work is prioritised and carried out at a sufficient pace to meet government expectations.
Within the Central Region, there are a number of different teams that work together to ensure that objectives are achieved. The Rainforest Co-ordinator post sits in the Planning and Environment Team. This includes Environment staff focussed on protection of priority species and habitats. On the planning side are Land Management Planners who are responsible for drawing up long-term forest plans. There are also programming staff who take priorities from the land Management Plan (LMP) and produce programmes of work for Delivery staff to undertake.
The successful candidate will be based in either the Glenbranter or Aberfoyle office, as the role will cover the west of the region with travel around the region required at times.
You will be provided with training opportunities and mentoring, and will be working alongside experienced senior team members to help you settle into the role.
What you will do
The Rainforest Co-ordinator (RC) will work closely with colleagues from the Environment and Planning team as well as those in our Delivery team to manage the Rainforest project. You will ensure that a prioritised work programme has been prepared and that there is adequate progress of activities on the ground. You will also act as a FLS representative on various Alliance For Scotland's Rainforest groups and act as a conduit between the Regional Management Team and national Rainforest project management staff.
There will be a proportion of this post given to co-ordinate the regions peatland restoration programme along similar lines to the described rainforest co-ordinators role, estimated at no more than 30%.
Main Duties
Support the regional management team and work with HR to recruit other regional Rainforest posts.
Liaise with Regional Environment Team to ensure that the Rainforest programme is addressing the main priorities in regional Rainforest restoration.
Work with the Regional Environment Advisor and Programme Management team to ensure that the work programme is prepared and work plans are in place for the following year's programme.
Support the regional management team to ensure that the programme is delivered.
Trouble shoot any barriers to Delivery Foresters achieving programmes and work with others to find solutions.
Liaise with deer management team and ensure that the required cull is on target in core Rainforest habitat.
Work with ASR partners where there are local hubs to co-ordinate our activities with theirs and represent FLS.
Work with SF and NatureScot to ensure that our work is coordinated with other neighbours' activity and to make sure that we are collectively achieving landscape scale restoration.

Pursue Species Control Agreements for rhododendron control where appropriate.
Proactively promote Rainforest comms. Provide stories for FLS and ASR and initiate comms projects with ASR partners.
Negotiate programme targets with national team on behalf of the regional management team.
Co-ordinate scale of activities required with Regional Environment Advisors, Land Management Planners, Senior Programme Manager and Delivery Manager.
Monitor progress and report rainforest activities to the Rainforest leadership role (TBC) in the national Environment Team and attend Project Team meetings.
Provide regional support for relevant contract development and commissioning (e.g. national survey contract such as thermal imaging using drones for deer surveys; rhododendron surveys).
Success Profile
The Success Profile below set outs the essential and desirable elements that make up the vacant position - you'll be expected to demonstrate these elements in your application and/or during your interview and/or assessment.
Experience
Essential:
Project management experience, preferably in relation to land management and conservation.
Knowledge of the importance of Scotland's Rainforests and an appreciation of the biological diversity that they support.
Demonstrable experience in playing a pivotal role - negotiating and working with others to collectively achieve a significant programme of work.
Experience of representing an organisation on external committees/bodies.

Desirable:
Experience of writing or otherwise presenting promotional communications for a range of audiences.
Experience of procurement and contract management.
Demonstrable experience of managing either large scale budgets or multiple project budgeting.
Preparation of environmental or land management plans.

Technical
Essential:
Qualification or degree or equivalent in a relevant environmental or land management based subject.
Demonstrable experience of communicating effectively both in writing and verbally.
Confident in basic Microsoft Office Packages.

Desirable:
Knowledge of native woodland management and conservation.
Experience in working with a wide range of project partners.
Project management qualifications.
Confident user of GIS and/or other database software.

Behaviours
On the application form you'll find four free text boxes to provide your behaviour responses.
Please note, you're only required to provide evidence against the below behaviours on your application. This means that if fewer than four behaviours are noted, you can leave the relevant free text(s) box blank on your application.
Behaviour 1 and Lead Criteria: Communicating and Influencing
Behaviour 2: Making Effective Decisions
Behaviour 3: Seeing the Big Picture
Behaviour 4: Working Together
Driving licence
This role requires you to have a full UK driving licence, however, we are willing to consider any proposals that would allow you to do the job by other means.
Travel
As this role involves working with colleagues across the Central Region, there will be regular travel involved which may include overnight stays away from home.
Travelling at times may also involve visits to remote locations therefore, there is a requirement for you to have a current driving licence that enables you to drive in the UK. However, we are willing to consider any proposals put forward from candidates that would allow you to travel between locations by other means.
What we offer you
If successful, you will be entitled to a wide range of benefits.
Additional information
We believe it's important to create an inclusive and supportive work culture, and we welcome applications from everyone, regardless of background.
It's important you complete the entire application form (where relevant) in sufficient detail – this will give you the best chance of being invited for interview and/or assessment. Where a vacancy attracts a higher number of applications, only 'Behaviour 1 - lead criteria' will be assessed at sift stage. However, it is still important that you complete the entire application form in sufficient detail, as there is no way of knowing that a vacancy will have a high number of applications.
Concerns about our recruitment
If you believe the Civil Service Recruitment Principles have been breached, you can submit a complaint to the Head of People and Organisational Development - they will assess compliance with the Principles but will not review the decision(s) of the recruitment panel.
Closing date: 25 September 2022.
Apply link: click here
Closing Date: 25/09/2022 Location: Central – flexible for Aberfoyle or Glenbranter