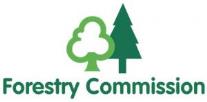 Forestry Commission
Business Development Advisor (Woodland Creation)
Never has there been a more important time for trees and forests to help tackle the climate emergency and provide a much-needed sanctuary for people and wildlife. The Department for the Environment, Food & Rural Affairs (Defra) and the Forestry Commission have set up a joint tree planting programme for England to support the forestry sector, landowners and communities in the delivery of these ambitions.

As part of the promotion and engagement project, this role will develop a pipeline of woodland proposals through identifying how woodland creation and management can meet land owners' and managers' objectives. You will work closely with a broad range of customers and stakeholders, and will have a sound understanding of land management and/or agriculture complemented by an understanding of forestry.

The Business Development Advisor will be responsible for identifying opportunities for woodland creation and management that meet land-owners' and managers' objectives, to create a pipeline of woodland creation proposals supporting tree planting ambitions.

If you are passionate about the role forestry can play in creating a better future for England we want to hear from you!

By joining this programme you will become part of a team of passionate, committed colleagues, and you will have the opportunity to build on a wealth of expertise to take this ambitious work forward. You will be able to make your mark by helping the Forestry Commission to revolutionise how we reach new audiences and influence the woodland creation agenda.

The posts will be located across 4 Forest Services Areas. AREA 1 - North West & West Midlands, AREA 2 - South East & London, AREA 3 - East & East Midlands and AREA 4 - Yorkshire & North East. Applicants can live anywhere within the area, with travel across the area and blended working.

Benefits
• A Civil Service pension.
• A range of family friendly benefits.
• An environment with flexible working options.
• Learning and development tailored to your role.
• A culture which promotes a diverse and inclusive work environment.
• A range of wellbeing benefits including discounted Civil Service Healthcare, access to an Employee Assistance Programme 24/7, Bike to Work Scheme, plus many more.
• 25 days annual leave plus 10.5 bank holidays/privilege days. (pro rata)
• Ability to buy or sell 2 days annual leave.
• 3 days volunteering per year. (pro rata)
Salary

£35,167 - £38, 081

We are open to part-time working, particularly when combined with farming or other land-based activity.
Apply: Business Development Advisor (Woodland Creation) - Civil Service Jobs - GOV.UK
Closing Date: 05/09/2022 Location: Across England