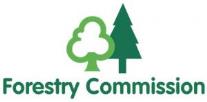 Forestry Commission
ELM Officer (Southwest)
We are seeking a motivated individual who is passionate about sustainable forest management and woodland creation, and who wants to contribute to the design and delivery of the new Environmental Land Management schemes.
You will join the Sustainable Forest Management team which supports the design and delivery of grants and incentives related to woodland creation, forest management and tree health. Specifically, you will become part of the Future Farming Engagement sub-team which focuses on the design and delivery of the woodland elements of three new schemes, being launched by DEFRA, that will reward environmental land management. These schemes are Sustainable Farming Incentive, Local Nature Recovery and Landscape Recovery.
This role will support the delivery of the three scheme pilots in the southwest of England. You can be based at any Forestry Commission office in the southwest region. If you would like to discuss office locations, please contact Richard Hofman – richard.hofman@forestrycommission.gov.uk.

Job description
Support of the design and delivery of the forestry elements of DEFRA's Sustainable Farming Incentive Schemes and their pilots, working with the Forestry Commission Future Farming Engagement Team and other organisations.
Support the ELM Managers to design and deliver the woodland elements of the pilot learning strategies
Engage directly with pilot participants to understand their motivations concerns and long-term land management goals.
Provide regular feedback to the ELM Development Manager relating to risks, issues, and progress of both the pilots and schemes.
Work with internal Forestry Commission and external training providers to deliver training programmes.
Determine training requirements for Forest Services Area Teams, and other Forestry Commission staff on the Environmental Land Management schemes, and design and deliver a programme of training alongside the ELM Managers.
Engagement with stakeholders, both internal and external, through regular written and verbal communication, on the progress of Environmental Land Management scheme policy development and scheme design.

Benefits
A Civil Service pension.
A range of family friendly benefits.
An environment with flexible working options.
Learning and development tailored to your role.
A culture which promotes a diverse and inclusive work environment.
A range of wellbeing benefits including discounted access to an Employee Assistance Programme 24/7, Bike to Work Scheme, plus many more.
25 days annual leave, increasing to 30 days after 5 years of service plus 10.5 bank holidays/privilege days (pro rata).
Ability to buy or sell 2 days annual leave.
3 days volunteering per year (pro rata).

Salary
£27,235 - £29,577
Closing Date: 02/10/2022 Location: South West