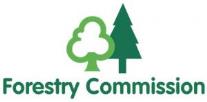 Forestry Commission
Woodland Officer - East & East Midlands
Never has there been a more important time for trees and forests to help tackle the climate emergency and provide a much-needed sanctuary for people and wildlife. Our Prime Minister and our government are committed to creating 30,000 hectares of woodland a year across the UK by the end of this Parliament. This acceleration in current planting rates in England will contribute to meeting the net-zero by 2050 ambitions, and to government's wider environmental targets.
The Department for the Environment, Food & Rural Affairs (Defra) and the Forestry Commission have set up a joint tree planting programme for England to support the forestry sector, landowners and communities in the delivery of these ambitions.
By joining the Forestry Commission, you will become part of a team of passionate, committed colleagues, and be able to build on a wealth of expertise to take this ambitious work forward. You will be able to make your mark by helping the Forestry Commission to revolutionise how we work together and reach new stakeholders.
Job description
We are seeking dynamic individuals with experience in forestry and/or land management, who are quick to learn and inspire and enthuse others.
There are a total of 3 Woodland Officer posts to be recruited across the East and East Midlands Area team.
One of these posts will focus on the East Cambridgeshire/West Essex area, the second will focus on Hertfordshire and the third focussed within South Essex, with flexibility for some optional blended working between a suitable FC office and home.
The Woodland Officer role can be seen as the 'face' of the Forestry Commission to landowners, managers and stakeholders. Each Woodland Officer has their own geographic area of primary responsibility, enabling them to develop a strategic view of the local landscape, a network of local stakeholders and understanding of the challenges and opportunities.
In your 'patch', you will be at the forefront of delivering the Forestry Commission's incentives and regulations, and able to provide advice and support to the private forestry sector in addition to Local Authorities and Defra colleagues. Internal team working is also integral in the Woodland Officer role, for example across the Area Team (e.g. assisting others in 'alleged unlicensed felling' investigations) and the wider Forestry Commission. Through both, you will have the ability to assist the Forestry Commission build strong working relationships to help create and manage diverse, resilient multi-purpose woodlands.
Closing Date: 17/10/2021 Location: East & East Midlands