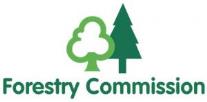 Forestry Commission
Woodland Creation Officer - South East & London and East & East Midlands
Summary
Never has there been a more important time for trees and forests to help tackle the climate emergency and provide a much-needed sanctuary for people and wildlife.
The Department for the Environment, Food & Rural Affairs (Defra) and the Forestry Commission have set up a joint tree planting programme for England to support the forestry sector, landowners and communities in the delivery of these ambitions.

Forestry Commission will lead the delivery of the following parts of the tree planting programme:

- Developing sector capacity
- Woodland creation on public land
- Woodland creation on private land
- Engagement

Job description
The Woodland Creation Officer role represents Forest Services front-line woodlands and forestry expertise. It involves ensuring the delivery of Government forestry policy through the effective use of advice and incentives. The role provides an important interface between Forest Services and landowners and forestry agents, promoting, advising on, and helping to administer diverse woodland creation proposals.

The post-holders will be expected to focus on woodland creation. They will advocate the benefits of woodland creation and proactively communicate with and advise landowners and investors considering woodland creation. The post-holder will also understand and advise on the regulatory aspects of individual woodland creation applications where required, though the post does not have any direct regulatory remit.

The post-holder will operate as part of the Area Delivery Teams, and also have close working links to the national Incentives Development team and the Promotion and Engagement workforce. They will also work closely with the national Policy and Advice team to ensure that proposals meet the requirements of the UK Forestry Standard. Regular travel across the FS Delivery Area and occasional overnight stays will be required.

Responsibilities

Providing front line advice on diverse woodland creation:
Engaging and enthusing landowners on how new woodland can deliver their aspirations while also delivering multifunctional benefits to the environment, society and the economy;
Advising on funding options: grants, carbon funding, nitrate offsetting and sponsorship;
Explaining the requirements of the UK Forestry Standard (UKFS)'s woodland design and planning requirements;
Working as part of the wider Area teams to proactively identify and engage with landowners/agents with an interest in woodland creation;
Supporting landowners and forestry agents in identifying consultees, sources of information and relevant contacts to facilitate the preparation of high quality UKFS compliant woodland creation design plans;
Liaise with relevant stakeholders (tenants, NGO's, Government organisations) to ensure plans take into account relevant views and issues.
Closing Date: 25/10/2021 Location: South East & London and East & East Midlands