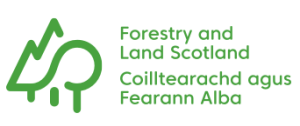 Forestry & Land Scotland
Landscape Architect
£36,398 to £39,222
Forestry and Land Scotland (FLS) is looking for an enthusiastic, practical, creative landscape architect to help shape the future of Scotland's forests and land. We're responsible for managing 9% of Scotland – and it's not just forests, it's coasts, mountains, farmland, peatlands, varied habitats and both nationally iconic and locally important recreation sites.
The landscape team work closely with other teams – usually Planning Foresters and the Visitor Services Teams based in the Regions – to design the forests of the future, facilitating large scale spatial planning to meet a wide range of objectives and responding to climate change and biodiversity crises, while also aiming to enhance our landscapes and improve our visitor facilities.
While the post is national, one of a team of six, you will have key responsibilities for helping teams based in our West Region. Ideally, you will be based in the region, but there is the option to travel to the region on a regular basis from elsewhere in Scotland.
For more information and to apply, please click here and search for job reference REQ0068 Landscape Architect.
No recruitment agencies please.
We are committed to providing equal opportunities for all sectors of our diverse community.
Closing date: 1 November 2021.
Closing Date: 01/11/2021 Location: West Region (Scotland)