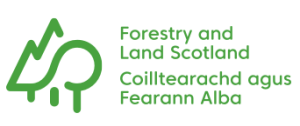 Forestry and Land Scotland
Wildlife Ranger Supervisor
Job reference: REQ0593
Location: Multiple (See JD)
Salary: £27,238 - £28,724 + 26% employer pension contributions
Contractual hours: 37
Basis: Full time
Job description
We're looking for two energetic, enthusiastic and self-motivated people to join our Wildlife Management Team within our East Region.
We currently have 2 position available for Wildlife Ranger Supervisors, one post will be based at Glen Prosen and the other will be based in Huntly.
We are growing new woodlands, restocking existing forests and restoring habitats as part of Scotland's response to the climate and biodiversity emergencies. Be a part of the solution by ensuring that deer numbers are maintained between 2 and 7 deer per Km2. Successful deer management is at the heart of our sustainable forest and land management.
We are looking for someone who strives to deliver excellence in all aspects of deer management to contribute to habitat and woodland establishment objectives.
If you want to work outdoors, often alone, in spectacular and remote locations delivering deer control but you also enjoy being part of a team please see the job description and success profile for a full overview of the role.
What you will do
Sustainable herbivore management is a key foundation to the successful delivery of a range of Scottish Government targets on carbon capture, improving habitats and timber production.
This position will assist the East Region Area Wildlife Manager to deliver the annual cull and venison sale of the region's deer control target.
Interpretation of cull data, browsing impact reports, deer density assessments and population modelling will be required to manage ongoing and future culls.
East Region delivers a significant commercial and native habitat program consisting of:
New woodland creation projects through planting and natural regeneration of native species.
Restocking following felling c.1000ha per year for commercial timber, diversification and native woodland.
Habitat improvement right across the national forests and land but in particular designated sites, high conservation value habitats and Plantation on Ancient Woodland restoration sites.
Peatland restoration is a significant proportion of East Region's work program and is an expanding area to help achieve the Scottish Governments climate targets.

Maintaining deer numbers at two to seven deer per Km2 across the estate is critical to the successful delivery of these targets and future resource availability.
* Attractive FLS owned house at Glen Prosen may be available to potential candidates. Rental would be subject to separate negotiation.
Closing date: 28 May 2023
Closing Date: 28/05/2023 Location: Multiple in Scotland