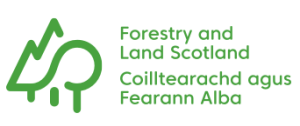 Forestry and Land Scotland
Planning Manager
Job reference: REQ0592
Location: Flexible (see JD)
Salary: £45,348 - £49,371
Job description
Would you like to be involved in shaping the future of Scotland's forests and land? FLS manages nearly 9% of Scotland and is focused on creating a resilient legacy for future generations. In our South Region this means not only managing forests, but also peatlands, busy recreation sites, diverse habitats and renewables developments.
We are seeking an enthusiastic Planning Manager (Programming and Renewables) for our South Region, who will use their organisational and negotiation skills to both oversee how we coordinate and plan our work streams effectively and lead the team that supports integrating renewables and utilities projects on FLS land.
If you would like to have a career that has a positive purpose, enjoy juggling multiple projects, have experience of construction, forestry, land management or renewables projects, and are keen to work with a committed team to directly shape the future across South Scotland from Arran to the Tweed valley, we want to hear from you.
What you will do
As a Planning Manager (Programming and Renewables), you have three key areas of responsibility.
You will:
Lead the team responsible for engaging with how we integrate renewables and utilities projects across the estate.
Oversee the wide ranging programmes of work that efficiently deliver what we do, turning our South Region ten year land management plans into reality on the ground.
Lead and support a motivated team.

You will directly manage two staff, and have responsibility for up to 14 staff across the renewables, programming and survey teams.
You'll need to oversee multiple projects simultaneously; maintain momentum to ensure we achieve objectives; and look ahead and prioritise to make sure we are focused on the most important issues at any one time.
You will also have a say in the future direction of the Region, as a member of the Region's Leadership Team, and use project management skills to develop, adapt and innovate approaches to efficiently deliver FLS and Scottish Government objectives.
Main Duties
Lead, manage, support and develop staff Line manage your team, and support others, identifying opportunities to develop skills and work experience, while supporting both team and individual wellbeing.
Optimise the effectiveness of your own renewables and programming teams, encourage innovation and help with task prioritization.
Have a strong focus on both team and individual wellbeing and identify opportunities to develop skills and expand work experience.

Engage with renewables and utilities developers
Engage with renewables and utilities companies on their proposals for developing large scale construction and infrastructure projects on the public land.
Oversee the necessary requirements we need to put in place for these projects to be successfully integrated with other land management objectives.
Directly manage and support the team who help to ensure that our requirements are delivered to a satisfactory standard.
Meet regularly with developers and support staff making difficult decisions in tight timescales, and act in the interests of FLS and Scottish Ministers.

Manage the strategic role of work programmes
Work with others across all functions to develop and improve work programmes to deliver our Land Management Plans.
Oversee the coordination of our clear felling, thinning and tree restocking programmes and the expansion of our peatland restoration programme; coordinate the effective management of naturally regenerating trees and the integration of environment and recreation programmes into mainstream delivery.

Contribute to Regional leadership
Be an effective member of the Regional Leadership Team by helping to develop strategic appreciation of the challenges and opportunities within the region.
Use a strategic understanding of work programmes to inform and shape the Region's five year business plan.
Contribute to wider FLS working groups and initiatives and work with external partners to deliver Scottish Government objectives.

Closing date: 29 May 2023.
Apply link: click here
Closing Date: 29/05/2023 Location: Flexible (south Scotland)