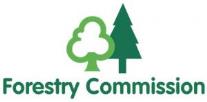 Forestry Commission
Woodland Creation Officer
Never has there been a more important time for trees and forests to help tackle the climate emergency and provide a much-needed sanctuary for people and wildlife. Our Prime Minister and our government are committed to creating 30,000 hectares of woodland a year across the UK by the end of this Parliament. This acceleration in current planting rates in England will contribute to meeting the net-zero by 2050 ambitions, and to government's wider environmental targets.
Our staff engagement levels are consistently well above the Civil Service average and staff turnover is well below. We value our people, we look after them, and we will look after you. We hope you will join us for the challenge.
Job description
The Yorkshire and North East Area contains over 212,000 hectares of woodland ranging from important habitat networks of Ancient Woodlands through to large productive conifer forests. In the North East the predominant woodland type is conifer (64.5%) whereas in Yorkshire and the Humber broadleaves form the most significant component (41.5%).

This diverse range of woodland types extends over 4 National Parks and 3 Areas of Outstanding National Beauty and through the urban woodland resource is also connected to Leeds, Sheffield and Newcastle. The Area Team operates from the Defra Office (Kings Pool) in York and the Environment Agency Office in Newcastle.

The Woodland Creation Officer role represents Forest Services front-line woodlands and forestry expertise. It involves ensuring the delivery of Government forestry policy through the effective use of advice and incentives.

The post-holders will be expected to focus on woodland creation. They will advocate the benefits of woodland creation and proactively communicate with and advise landowners and investors considering woodland creation.

The post-holder will also understand and advise on the regulatory aspects of individual woodland creation applications where required, though the post does not have any direct regulatory remit.

Benefits
• A Civil Service pension
• A range of family friendly benefits
• An environment with flexible working options
• Learning and development tailored to your role
• A culture which promotes a diverse and inclusive work environment
• A range of wellbeing benefits including discounted Civil Service Healthcare, access to an Employee Assistance Programme 24/7, Bike to Work Scheme, plus many more.
• 25 days annual leave, rising to 30 after 5 years service, plus 10.5 bank holidays/privilege days (pro rata)
• Ability to buy or sell 2 days annual leave
• 3 days volunteering per year (pro rata)
Closing Date: 29/05/2022 Location: Yorkshire and North East