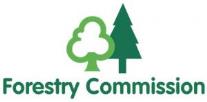 Forestry Commission
Woodland Officer – Greater Exmoor and North Wessex Downs and Swindon
The Woodland Officer role can be seen as the 'face' of the Forestry Commission to landowners, managers and stakeholders. Each Woodland Officer has their own geographic area of primary responsibility, enabling them to develop a strategic view of the local landscape, a network of local stakeholders and an understanding of the challenges and opportunities.
In your 'patch,' you will be at the forefront of delivering the Forestry Commission's incentives and Regulations, and able to provide advice and support to the private forestry sector in addition to Local Authorities and Defra colleagues. Internal team working is also integral in the Woodland Officer role, for example across the Area Team (e.g., assisting others in 'alleged unlicensed felling' investigations) and the wider Forestry Commission (e.g., opportunity for review of national guidance and procedure).

These Woodland Officer posts will cover
The Greater Exmoor area
North Wessex Downs and Swindon

The substantive office for these roles will be either; Bullers Hill near Exeter or National Office Bristol.
Responsibilities
Expand Woodland Cover
Protect our existing trees and woodlands
Administer Forestry Regulations
Improve the condition and resilience of or existing woodlands and wider treescape
Engaging partners, stakeholders and the public
Benefits

• A Civil Service pension
• A range of family friendly benefits
• An environment with flexible working options
• Learning and development tailored to your role
• A culture which promotes a diverse and inclusive work environment
• A range of wellbeing benefits including discounted Civil Service Healthcare, access to an Employee Assistance Programme 24/7, Bike to Work Scheme, plus many more.
• 25 days annual leave, with 1 additional day for each years' service up to 5 years (pro rata)
• Ability to buy or sell 5 days annual leave
• 3 days volunteering per year (pro rata)

We aim to provide a great place to work, whichever location you work from. Blended working forms part of our flexible and inclusive approach to future ways of working. It is an informal arrangement which gives you the option to work some of the week from home, and some of the week from our Forestry Commission workplaces, subject to role requirements, business needs, and regular review. Informal blended working arrangements will be available as agreed with the line manager.
Salary £32,612 - £35,343
Closing Date: 19/03/2023 Location: Greater Exmoor and North Wessex Downs and Swindon