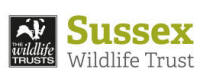 Sussex Wildlife Trust
Senior Ecologist
Location: Various locations across East and West Sussex, with office base Southerham, Lewes.
Salary: £ 33,217
Contract: F/T permanent, 35 hrs per week
Closing Date: 26th March 2023
Interview Date: TBC - Please note that we will review applications as they are received, and candidates may be invited for interview before the closing date. Therefore, if you are interested in applying you are encouraged to do so as soon as possible.
Sussex Wildlife Trust
Sussex Wildlife Trust is a conservation charity for everyone who cares about nature in Sussex. We focus on protecting the wonderfully rich natural life that is found across our towns, countryside, coast and seas. By working alongside local people we create opportunities for us all to connect with nature and for nature to thrive. Together we can make sure that future generations living in Sussex will be able to enjoy the sense of wonder and wide range of benefits that a healthy natural environment gives us.
The Role
We are looking for an exceptional, passionate and highly experienced Ecological professional to join our Land Management Team as Senior Ecologist.
Our nature reserves are at the heart of Sussex Wildlife Trust, and represent some of the most special places for wildlife in Sussex. This is a fantastic opportunity for someone to undertake an important and influential position within the hard working Land Management Team, and help coordinate our strategic approach to ecological monitoring across our 30+ nature reserves across Sussex.
You will help articulate, prioritise and implement our Ecological Monitoring Strategy, ensuing effective evidenced based advice and decision making is embedded into the management of our nature reserve portfolio both through the planning and delivery process. You will both coordinate and undertake ecological surveys, prioritising financial resource and engaging consultants and the volunteer recording community across Sussex to ensure we have the most cost effective and high quality data for our nature reserves.
This senior role will work alongside our Head of Nature Reserves, Conservation Grazing Manager and the wider Reserves Team to help oversee ecological evidence and monitoring across sites from Rye to Midhurst.
You will ensure ecological surveys and reporting is undertaken effectively and in a timely and prioritised manor, to ensure our ecological evidence drives our decision making. You will help the Reserves team steer management planning, as well as provide appropriate advice in a variety of ways, ranging from detailed ecological reports, through to on site meetings.
About you:
You will be an experienced ecological professional with a passion for Sussex wildlife and extensive ecological specialism. You will be able to confidently and clearly communicate and influence decision making within the Land Management Team, building a scientific evidence based approach through the development of the Ecological Monitoring Strategy, to help ensure our nature reserves continue to flourish. You will be able to manage and coordinate complex ecological data and undertake effective reporting.
You will ideally have membership of an appropriate professional body such as the CIEEM (Chartered Institute of Ecological and Environmental Management) demonstrating a senior level of operation within your ecological career.
This role will work across 35 hours predominantly Monday to Friday with some early morning, evening and weekend work on seasonal occasions. This role will be both office and site based, and you will be out and about undertaking multiple site visits and surveys throughout the year.
Closing Date: 26/03/2023 Location: Various locations across East and West Sussex, with office base Southerham, Lewes.