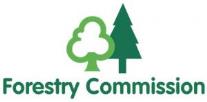 Forestry Commission
Partnership and Expertise Manager
Never has there been a more important time for trees and forests to help tackle the climate emergency and provide a much-needed sanctuary for people and wildlife.
Location
South West England - The parent office for this role can be either Bullers Hill, SW Area Office near Exeter or Forestry Commission National Office, Bristol. Regular travel will be required across the Area and to attend national meetings. Informal blended working arrangements will be available as agreed with the line manager.

Job description
We are seeking two Partnership and Expertise Managers to lead, coordinate and build capability for Forestry Commission / Forest Services delivery in the South West Area to enable the protection, improvement and expansion of the woodland resource. As a senior member of the South West Area team, you will support and prioritise the Forestry and Woodlands policy outcomes and deliver agreed business plan objectives. Activity will increasingly focus on the government's woodland creation ambitions, and the need to play a key role in supporting organisational adaptation to change at the Area level.
The post plays a critical role in supporting partnership working, taking a lead role for communications and support in strategic and/or sensitive planning and regulatory issues. Tree health is also a key part of the work of Forest Services with a key challenge being to help increase the resilience of the tree and woodland resource and supporting the sector to respond to the impacts of climate change.
The posts have line management responsibilities, managing Field Managers, Local Partnership Adviser and specialist roles (Ecologist, Historic Environment Advisor and Deer Officer), as well as being the Confirming Officer for operational field staff.
KEY WORK AREAS

People Management and Development
Operational delivery and customer service support
Integrated working and communications
Benefits
• A Civil Service pension
• A range of family friendly benefits
• An environment with flexible working options
• Learning and development tailored to your role
• A culture which promotes a diverse and inclusive work environment
• A range of wellbeing benefits including discounted Civil Service Healthcare, access to an Employee Assistance Programme 24/7, Bike to Work Scheme, plus many more.
• 25 days annual leave, with 1 additional day for each years' service up to 5 years (pro rata)
• Ability to buy or sell 5 days annual leave
• 3 days volunteering per year (pro rata)
Closing Date: 26/03/2023 Location: South West England