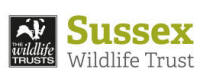 Sussex Wildlife Trust
Site Manager, Rye Harbour Nature Reserve
Site Manager, Rye Harbour Nature Reserve
Location: Rye Harbour Nature Reserve, East Sussex.
Salary: £32,430
Benefits: Multiple benefits including negotiable accommodation (affordable) offered by Friends of Rye Harbour Nature Reserve (FRHNR)
Contract: F/T permanent, 35 hrs per week including some evening and weekend work
Closing Date: 9th June 2023
Interview Date: Suitable candidates will be invited to interview as applications are received.
Sussex Wildlife Trust
Sussex Wildlife Trust (SWT) is a conservation charity for everyone who cares about nature in Sussex. We focus on protecting the wonderfully rich natural life that is found across our towns, countryside, coast, and seas. By working alongside local people, we create opportunities for us all to connect with nature and for nature to thrive. Together we can make sure that future generations living in Sussex will be able to enjoy the sense of wonder and wide range of benefits that a healthy natural environment gives us.
At Rye Harbour Nature Reserve, SWT works closely with the Friends of Rye Harbour Nature Reserve, a registered charity established in 1973 to support this site. It has more than 2000 members and provides support in the form of volunteers and funding. It has funded or part funded many of the improvements on the nature reserve and are offering affordable, local accommodation to the successful candidate.
The Role
This is a diverse and rewarding role in some of Sussex's most iconic countryside.
We are looking for a proactive and motivated nature conservation professional to join our Land Management Team at our 465ha nature reserve at Rye Harbour in East Sussex. One of the largest and most important wildlife sites in England, Rye Harbour Nature Reserve is set in an exceptional coastal and wetland landscape. As Site Manager you will be responsible for leading a team to deliver effective action for wildlife and overseeing the effective management of this designated Nature Reserve, ensuring long-term progression of nature conservation aims and furthering public engagement and understanding of Sussex wildlife.
Responsible for the implementation of the site management plan, creating work programmes for your team, volunteers and contractors alike, you will also be responsible for the ecological condition of the reserve. Supported by a team of two Rangers and volunteers, you will work with our Senior Ecologist, and Conservation Grazing Manager to deliver the site's ecological objectives ensuring the site is safe and effectively managed for wildlife, visitors, staff and volunteers.
The Person
You will be an experienced nature conservation professional with previous reserve management experience and a combination of technical and practical land management knowledge of managing a variety of habitats. The successful individual will have a broad understanding and experience of practical conservation land management and a desire to protect and enhance the biodiversity of the site, as part of the wider landscape. You will be working on Sites of Special Scientific interest so understanding or experience of protected sites would be advantageous.
With a passion for wildlife and strong technical understanding of habitat creation and restoration techniques, including experience of managing coastal and wetland bird populations, you will be able to inspire staff, volunteers and the public to take action for nature and deepen their connection with the natural world.
You will possess a good knowledge of land management and the associated funding and legislative frameworks and have a sound understanding of the financial management of budgets and external grants.
A good understanding of biodiversity recording including ecological survey and monitoring skills would be beneficial, as would an understanding of public engagement and visitor centres.
The Nature Reserve
Established in 1970 as an LNR it is also an SSSI, SPA, SAC and Ramsar site, Rye Harbour Nature Reserve is our largest and most species rich site, with more than 700 species that have a conservation status and there are more than 100 breeding birds and 500 flowering plants. It contains several priority habitats; vegetated shingle, saltmarsh, saline lagoons, coastal grazing marsh, reedbed and freshwater gravel pits. In recent decades, there has been large-scale creation of saltmarsh and reedbed, but there remains potential for further improvement. With a mosaic of different habitats, it is not surprising that there is such a wealth of wildlife on the nature reserve.
This nature reserve also has high numbers of visitors with a network of public and permissive paths, many of which are wheelchair accessible, including all five birdwatching hides. The Rye Harbour Discovery Centre opened in 2021; its classroom is the base for our Communities and Wildlife team and a diverse programme of public engagement events. You and your team will take an active role in the activities online and onsite, providing walks, talks and other opportunities to engage visitors with the reserve.
Find out more about this impressive reserve by visiting our website, or watching this inspiring video where staff and volunteers from Sussex Wildlife Trust, the Friends of Rye Harbour and the Environment Agency share why Rye Harbour Nature Reserve is such a special place for people and wildlife. In this second video, you can learn more about the new Discovery Centre located at Rye Harbour Nature Reserve.
Benefits
25 days holiday plus 8 bank holidays each year (pro-rated for part time staff)
Pension – company contribution from 6% and employee contribution of 3%
Flexible working policy
Affordable on site living accommodation through separate agreement with the Friends of Rye Harbour Nature Reserve, (although this is not guaranteed or a prerequisite requirement for the role)

For more detailed information see the 'what we offer' page in the Recruitment Pack.
To Apply
This is a hugely exciting role that is pivotal to our work of protecting and enhancing nature. We would love to hear from you if you are keen to work with a committed team to directly shape the future of Rye Harbour Nature Reserve and are excited to make a lasting change for nature.
Please send a covering letter and CV to swt-recruitment@sussexwt.org.uk
Closing Date: 09/06/2023 Location: Rye Harbour Nature Reserve, East Sussex