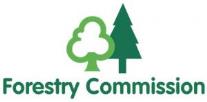 Forestry Commission
Regulations and Incentives Support Officer
Forestry Commission Forest Services are the Government's forestry experts. We advise nationally and locally on how to unlock the full potential of woodlands and support the forestry sector to protect. improve and expand England's valuable woodland assets, ensuring that they continue to provide benefits to people, the environment and the economy.
The South West Area contains some 250,000 ha of woodland, of which 83% is owned and managed outside of the Forestry Commission's estate. The Area is of exceptional landscape quality with a diverse array of woodlands, encompassing all or part of fourteen AONBs, Dartmoor and Exmoor National Parks and the North Devon UNESCO Biosphere Reserve. We have internationally important ancient woodlands and very productive commercial plantations; as wellas a number of important community initiatives and valuable peri-urban woodlands.
We are currently seeking a dynamic individual, ideally with experience in forestry and/or land management. willing learn quickly and have the ability to inspire and motivate others. The Area Regulations and Incentives Support Officer role supports and assists Woodland Officers as required, throughout the SW area. The role involves engaging with woodland owners, agents, and other stakeholders to provide appropriate advice and the enforcement of Forestry and Tree Health Regulations.
This post is based in Exeter, however will include the need to travel and some long journeys and overnight stays both within and outside the Area.
Benefits

A Civil Service pension

A range of family-friendly benefits

An environment with flexible working options

Learning and development tailored to your role

A culture that promotes a diverse and inclusive work environment

A range of wellbeing benefits including discounted access to an Employee Assistance Programme 24/7,

Bike to Work Scheme, plus many more

25 days annual leave, with 1 additional day for each years' service up to 5 years (pro rata), plus 10.5 bank holidays/privilege days (pro rata)

Ability to buy or sell 5 days annual leave

3 days volunteering per year (pro rata)


We aim to provide a great place to work, whichever location you work from. Blended working forms part of our flexible and inclusive approach to future ways of working. It is an informal arrangement which gives you the option to work some of the week from home, and some of the week from our Forestry Commission workplaces, subject to role requirements, business needs, and regular review. Informal blended working arrangements will be available as agreed with the line manager.
Salary
£29,832 - £31,077
Closing Date: 04/06/2023 Location: Exeter