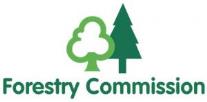 Forestry Commission
Field Team Manager - South West England
Field Team Manager coordinates and leads the Area's Woodland Officers to protect. improve and expand woodlands across the Area and ensuring the effective use of Forestry Commission incentives and regulations.The Forestry Commission are the Government's forestry experts and we work to protect. improve and expand England's woods and forests. This is done by providing policy advice to government and leading delivery through regulation, incentives and protecting tree health.
The Field Team Manager role is responsible for leading a team of Woodland Officers based in the South West and for ensuring the effective coordination of our incentives and regulatory activities. The Field Team Manager will play acritical role in delivering a step-change in our woodland creation levels and in supporting the woodland management activity across the area. This includes working closely with Natural England, Environment Agency, Rural Payments Agency, Forestry England and Forestry Commission Admin Hubs.
South West Forest Services Area contains some 250,000 ha of woodland of which 83% is in private ownership. The Area is of exceptional landscape quality, encompassing all or part of fourteen AONB's, Dartmoor and Exmoor National Parks and the UNESCO North Devon Biosphere Reserve. Tree health is also a key part of the work of Forestry Commission and responding to Phytophthora ramorum and the impact of Chalara ash dieback are high priorities in the Area.
These roles can based at the Bullers Hill office or the National Office in Bristol. The successful candidate will have a blended working approach between home and the office. The role requires regular travel across the Area, travel outside Area with the occasional need for overnight stays.
Likely area of responsibility (subject to change)
1 Part Devon and the Jurassic coast,
2 Forest of Dean, Tewksbury, Gloucestershire, Stroud, Cotswolds, North Wilts
Benefits
• A Civil Service pension.
• A range of family friendly benefits.
• An environment with flexible working options.
• Learning and development tailored to your role.
• A culture which promotes a diverse and inclusive work environment.
• A range of wellbeing benefits including discounted Civil Service Healthcare, access to an Employee Assistance Programme 24/7, Bike to Work Scheme, plus many more.
• 25 days annual leave, with 1 additional day for each years' service up to 5 years (pro rata), plus 10.5 bank holidays/privilege days (pro rata).
• Ability to buy or sell 5 days annual leave.
• 3 days volunteering per year (pro rata).

Salary
£35,870 - £38,842
Closing Date: 04/06/2023 Location: South West England