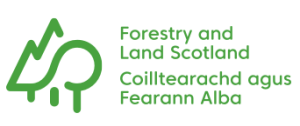 Forestry & Land Scotland
3 x Peatland Restoration Forester
Salary Range: £28,678-£30,762
Locations: 2 x Dumfries & Galloway, 1 x Lochaber & Mull
37 hours per week - Permanent (part time working may be considered for this role)
We are committed to flexible working. There is flexibility to live in neighbouring regions and commute to site operations in these areas.
Sectors: Land management, carbon, conservation & wildlife, water & hydrology
Do you want to be involved in guiding the future of peatland restoration across Scotland's forests and land?
Are you looking to change career to a more practically focused job, with lots of opportunity to work outdoors in Scotland's beautiful rural landscape?
We're looking for enthusiastic, practical, creative, forward-thinking people to join our Regional teams in the South & West of Scotland. Our peatland team come from a variety of backgrounds and have a crucial role in Scotland's response to the Climate Emergency. Hear directly from our staff about what it is like to work in this vital field.
About Us
Forestry and Land Scotland's peatland restoration programme is increasing in scale. To date, we have undertaken restoration work on 8,552 hectares of degraded peatland habitat, 1,000 hectares of restoration per annum. By 2025 we expect to be restoring some 3,000 hectares annually, to prevent emissions, capture carbon and create new valuable habitats for threatened peatland wildlife in the process.
The Peatland Restoration team is growing to meet the ambitions of our commitment. The National Planning and Environment team has 6 staff that support overall programme management & delivery, GIS functions, and technical advice. Within the Regions there are a total of 9 staff dedicated across Scotland to delivery of peatland restoration work, through project development to works supervision. Additional support is provided from Planning Foresters and Civil Engineers. As part of a nationwide team, you will be supported to develop your skills & expertise through regular technical mentoring and peer to peer learning opportunities.
The South Region team of 120 people manage almost 170,000 ha of land, with huge variety and potential, spread all the way from the Borders to the Isle of Arran. Find out more from our local staff about the benefits of living in the region.
The West are a multi-disciplinary team of 130 people, based at locations across the region, managing around 145,000 ha of forest and land in some very rural and challenging terrain. The Northern area of our West Region (Lochaber and Mull) is often called the Outdoor Capital of the UK with fantastic opportunities for mountaineering, mountain biking, kayaking and many other pursuits. Find out more from our local staff about the benefits of living in the region.
What you will do
You will work as part of a Regional delivery team, to manage all stages of the restoration process on a number of project areas each year. Working with the wider regional team of foresters and national team of peatland restoration staff, you will prepare site restoration plans, procure and oversee management of contractors and monitor and report on progress. You will ensure the work is carried out in a safe, environmentally sustainable, legally compliant and efficient manner.
Training will be provided, both formally and through learning from experienced colleagues and interaction with other organizations.
What skills & experience do you need?
Essential:
Proven track record of delivering or assisting in the delivery of work programmes at considerable scale; work planning, health & safety, finance management, programme reporting.
Management and supervision of contract(s) within the land management sector, e.g. forest management and/or environment and recreation projects. Knowledge of contract management procedures or principles.
Knowledge of relevant Health & Safety Systems.
A full current driving licence that enables you to drive in the UK.
Competence in MS Office.

Desirable:
Involvement in or knowledge of peatland habitats and restoration techniques in the UK.
Knowledge in the use of Geographical Information Systems (GIS).
HND qualification or Higher, or evidence of significant experience, in a Land Management or related environmental subject e.g., geography, ecology, environmental science.

Applications
If you think you have what it takes to be successful in this role, even if you don't meet all the requirements, please apply. We would appreciate the opportunity to consider your application.
Closing date: Friday 10 June 2022.
Apply online here
Closing Date: 10/06/2022 Location: Dumfries & Galloway and Lochaber & Mull