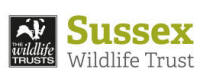 Sussex Wildlife Trust
Living Seas Officer – Maternity Cover
Location: Woods Mill, near Henfield, West Sussex, with an option for some home working
Salary: £17,844.75 per annum
Contract Type: Fixed term – 10 months
Hours: Part time, 21 hours a week
Closing Date: 9am Monday 11th July 2022
Interview Date: 25th July 2022
Sussex Wildlife Trust
Sussex Wildlife Trust is a conservation charity for everyone who cares about nature in Sussex. We focus on protecting the wonderfully rich natural life that is found across our towns, countryside, coast and seas. By working alongside local people we create opportunities for us all to connect with nature and for nature to thrive. Together we can make sure that future generations living in Sussex will be able to enjoy the sense of wonder and wide range of benefits that a healthy natural environment gives us.
The Role
This Living Seas Officer – Maternity Cover role is a temporary position which will sit within the Trust's Living Seas team. Working as part of a team of marine and engagement specialists, the Living Seas Officer – Maternity Cover will act as a principle advocate for SWT in relation to marine conservation issues by engaging with key stakeholders, organisations, SWT staff/members and the public to further marine conservation in Sussex.
The Person
We are looking for a marine conservationist, who enjoys working as part of a team. You will have significant experience in UK marine policy and advocacy, an aptitude for working with a range of stakeholders, and an eye for detail. You will be skilled at communicating about marine species and habitats, and motivated to support colleagues in taking action for nature.
Apply here
Closing Date: 25/07/2022 Location: Woods Mill, near Henfield, West Sussex, with an option for some home working