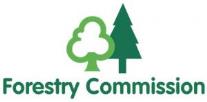 Forestry Commission
Regulations and Incentives Support Officer
Forestry Commission Forest Services are the Government's forestry experts. We advise nationally and locally on how to unlock the full potential of woodlands and support the forestry sector to protect, improve and expand England's valuable woodland assets, ensuring that they continue to provide benefits to people, the environment and the economy.
East and East Midlands – based at Santon Downham in Suffolk or at our office at Fineshade, Northants (between Stamford and Corby). The successful candidate will have a blended working approach between home and the office, living within the E&EM area. Formal homeworking may be considered for candidates living more than one hour away from the office.
The East & East Midlands Area stretches from Essex to the Peak District and contains over 250,000 hectares of woodland, 86% of which is owned and managed outside of the Forestry Commission's estate. We are full of contrasts: have the two least-wooded counties in the UK; some areas are under sea level but others over 600m; we have internationally important ancient woodlands and very productive commercial plantations; we have number of important community initiatives and valuable peri-urban woodlands.
The Area Team operates from two offices distributed over the 12 counties we cover, but most staff currently work from home. The Area Team is led by Steve Scott (Area Director) and currently operates with 50 staff; the team will expand over the coming months to begin meeting the Government's ambitions to create 30,000ha a year of new woodland in the UK by 2025.
Purpose of the Job:
Expand woodland cover

Protect our existing trees and woodlands

Improve the condition and resilience of our existing woodlands and wider treescape

Engaging partners, stakeholders and the public

Benefits
A Civil Service pension.

A range of family-friendly benefits.

An environment with flexible working options.

Learning and development tailored to your role.

A culture that promotes a diverse and inclusive work environment.

A range of wellbeing benefits including discounted access to an Employee Assistance Programme 24/7, Bike to Work Scheme, plus many more.

25 days annual leave, with 1 additional day for each years' service up to 5 years (pro rata), plus 10.5 bank holidays/privilege days (pro rata).

Ability to buy or sell 5 days annual leave.

3 days volunteering per year (pro rata).

Salary
£29,832 - £31,077
Closing Date: 03/01/2023 Location: East and East Midlands