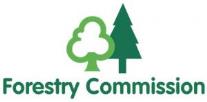 Forestry Commission
Business Development Advisor- East & East Midlands and North West & West Midlands
Never has there been a more important time for trees and forests to help tackle the climate emergency and provide a much-needed sanctuary for people and wildlife. Our Prime Minister and our government are committed to creating 30,000ha of woodland a year across the UK by the end of this Parliament.

As part of the promotion and engagement project, this role will develop a pipeline of woodland proposals through identifying how woodland creation and management can meet land owners' and managers' objectives. You will work closely with a broad range of customers and stakeholders, and will have a sound understanding of land management and/or agriculture to complement existing Forest Services forestry expertise.
Job description

The Business Development Advisor will be responsible for identifying opportunities for woodland creation and management that meet land owners' and managers' objectives, to create a pipeline of woodland creation proposals supporting tree planting ambitions.


Home-working, located in the following FC Areas:

- East and East Midlands

- North West and West Midlands

The duties of the post holder could include:

- Plan and prioritise engagement with landowners and managers based on Area plans and priorities, and relevant data available, working closely with Area colleagues

- Meet landowners and managers to assess their business requirements, conduct whole holding or business audits, and identify woodland creation and management opportunities that meet the landowners' objectives

- Manage customer journey from initial engagement through to the point of proceeding with woodland creation project, liaising with the Woodland Creation Officer and Woodland Officer

- Keep CRM system information up to date, following up on all leads and tracking prospective customers

- Engage with existing and new customers and stakeholders to strengthen understanding and awareness of the woodland creation offer, building on established relationships with Area teams

- Develop a local network with the forestry and land management sector, sharing skills and knowledge and driving forward common ownership of the programme agenda to facilitate accelerated woodland creation

- Assist with the planning and delivery of local networking events

- Feedback intelligence collected to inform development or improvement of promotional tools, and to inform improvements to the woodland creation offer

- Provide content input as subject matter expert

- Maintain an understanding of current market trends and work with regional and national teams to address market challenges and opportunities.
Closing Date: 29/01/2022 Location: East and East Midlands & North West and West Midlands