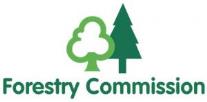 Forestry Commission
Woodland Officer Tree Health - West Midlands
If you are passionate about the role of forestry in creating a better future for England, and want to play a key part in realising that, we want to hear from you.
By joining the Forestry Commission, you will become part of a team of passionate, committed colleagues, and be able to build on a wealth of expertise to take this ambitious work forward.
The role will be based in the West Midlands. There will be flexibility for some optional blended working between the FC office/s and home. Our area team operates from 5 offices distributed across the NWWM (Penrith, Delamere, Cannock, Ludlow and Worcester) .

Job description
We are seeking dynamic individuals with experience in forestry and/or land management, who are quick to learn and can inspire and enthuse others. The Woodland Officer role can be seen as the 'face' of the Forestry Commission to landowners, managers and stakeholders. The Woodland Officer Tree Health role represents Forest Services front-line woodlands and forestry expertise including plant health related matters. Working across the West Midlands, the individual would develop a strategic view of the local landscape, a network of local stakeholders and understanding of the challenges and opportunities.

You will be at the forefront of delivering the Forestry Commission's incentives and regulations, and able to provide advice and support to the private forestry sector in addition to Local Authorities and Defra colleagues. Internal team working is also integral in the Woodland Officer Tree Health role, for example across the Area Team and the wider Forestry Commission (e.g. opportunity for review of national guidance and procedures). Through both, you will have the ability to assist the Forestry Commission to build strong working relationships to help create and manage diverse, resilient multi-purpose woodlands.
Benefits
• A Civil Service pension
• A range of family friendly benefits
• An environment with flexible working options
• Learning and development tailored to your role
• A culture which promotes a diverse and inclusive work environment
• A range of wellbeing benefits including discounted Civil Service Healthcare, access to an Employee Assistance Programme 24/7, Bike to Work Scheme, plus many more.
• 25 days annual leave, with 1 additional day for each years' service up to 5 years (pro rata), plus 10.5 bank holidays/privilege days (pro rata).
• Ability to buy or sell 5 days annual leave
• 3 days volunteering per year (pro rata)
Salary
£32,612 - £35,343
Closing Date: 14/02/2023 Location: West Midlands