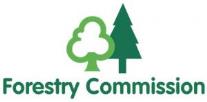 Forestry Commission
Environmental Land Management Managers
We are seeking well-motivated individuals with skills and experience in environmental policy, and who are passionate about sustainable forest management and woodland creation, we are looking for two ELM managers to oversee FC's input into the development of ELM schemes.

The Forestry Commission is the government department responsible for protecting, expanding, and promoting the sustainable management of woodlands, while increasing their value to society and the environment.
The role sits within Forestry Commission's cross discipline Future Farming Engagement Team which is responsible for the design and delivery of grants and incentives related to woodland creation, woodland management, and tree health. under DEFRA's Future Farming and Countryside Programme.
The Environmental Land Management sub-team focuses on the design and delivery of the woodland elements of three new schemes being launched by Defra, that will reward environmental land management. These schemes are the Sustainable Farming Incentive scheme, the Local Nature Recovery scheme, and the Landscape Recovery scheme.
These schemes will be piloted in real world situations with a wide range of farmers, foresters and other land managers over the next few years starting in 2021. Following the pilots, these schemes are due to be rolled out fully in 2024 and will replace existing Countryside Stewardship grants.
Working in the Environmental Land Management sub-team requires significant Forestry Commission cross-team working and maintaining close working relationships with core Defra teams, Arm's Length Body (ALB) delivery partners, and stakeholders working on the development of the forestry elements of the schemes and their associated pilots.
Location
The role can be based in the Forestry Commission's National Office in Bristol or from any FC office either full time or as a blend of home and office working, however regular travel to National Office in Bristol and potentially overnight stays will be required.
Benefits

• A Civil Service pension.
• A range of family friendly benefits.
• An environment with flexible working options.
• Learning and development tailored to your role.
• A culture which promotes a diverse and inclusive work environment.
• A range of wellbeing benefits including discounted Civil Service Healthcare, access to an Employee Assistance Programme 24/7, Bike to Work Scheme, plus many more.
•25 days annual leave, with 1 additional day for each years' service up to 5 years (pro rata), plus 10.5 bank holidays/privilege days (pro rata).
•Ability to buy or sell 5 days annual leave.
• 3 days volunteering per year (pro rata).

Salary
£35,870 - £38,842
Closing Date: 04/12/2022 Location: National Office in Bristol or from any FC office