Cairngorms National Park Authority
Monitoring Ecologist
Salary: £32,766 - £39,301 (Band D)
Location: Grantown on Spey
Job Type: Permanent Contract
Hours: Full Time; 37.5 hours per week (though part time hours of 30/week may be considered)
Closing Date: 23:59pm, Sunday 14th August 2022
Interview Date: Wednesday 31st August 2022 (held virtually)
About Us:
The Cairngorms National Park (CNP) is the largest national park in the UK, covering 4500km2. It is also a place of sheer abundance, having more high mountain ground than anywhere else in the UK, the largest Caledonian forest, some of Scotland's purest rivers and finest livestock rearing farmland. It is home to 25 percent of the UK's rare and endangered species. It is a truly unique place to work, with our dedicated and passionate Nature & Climate Change directorate who are committed to achieving the best for both conservation and land management. Furthermore, there is access to some of the most beautiful countryside straight from our Headquarters office door.
The Cairngorms National Park Authority (CNPA) was recognised as one of Scotland's top 10 flexible employers and listed in the UK's Top 100 best not for profit companies to work for; we're dedicated to both this fantastic landscape and our employees.
We now have an exciting opportunity for a Monitoring Ecologist to join the CNPA, delivering the Cairngorms Nature Index, by providing a baseline for the quality and extent of the key ecosystems in the National Park and a robust framework to monitor change and evaluate success over time.
The Role:
As the Monitoring Ecologist you will lead and develop a comprehensive understanding of the National Park's species, habitats and ecosystems, and help monitor change over the long-term through a dedicated Cairngorms Nature Index and Atlas/biological data repository. The data will be used to provide the evidence to guide long term conservation and land management, as well as policy development and investment.
Your work will significantly contribute to better targeting resources and action in the National Park, and to understand the impact that our policies and projects are having to ensure that we are able to meet our 2030 and 2045 targets for biodiversity.
So, if you are keen to be one of our Monitoring Ecologist and you can display the skills and experience listed here, this is the role you've been waiting for.
CNPA Benefits:
Civil service pension scheme
25 days annual leave, increasing to 30 days with service, plus Public Holidays
Professional development
Flexible working
Cycle to work scheme
Use of pool cars

About You:
To be considered as our Monitoring Ecologist, you'll need:
A degree, or equivalent, in Ecology or a relevant conservation topic;
Excellent knowledge of biodiversity, conservation, ecosystem ecology and restoration gained from demonstrable substantial relevant experience.
Comprehensive and demonstrable understanding of monitoring and surveillance strategies and techniques for evaluating ecological restoration and functionality.
Experience of working with large and complex environmental and biological data sets and good understanding of data pathways and challenges.
Proven understanding of partnership working and building of relationships with key stakeholder- organisations and individual experts.
Articulate and excellent communicator with strong interpersonal skills, with proven ability to communicate and explain complex ecology and/or biological data and analysis topics to practitioners, stakeholders and a wide variety of user groups i.e research and conservation peers through to community groups.
Project management experience of small to medium projects with multiple partners and stakeholders.
Experience of line management of staff, contractors and/or volunteers
Excellent communication skills – verbal, written and presentational;
IT skills – word processing, spread sheets, data bases, basic mapping skills.
Full UK driving licence or access to driver if disability prevents driving.
Expertise of ecosystems, species, habitat management and a good understanding of land management issues within the Cairngorms, knowledge of ecosystems, functionality, and monitoring in countries with similar ecosystems to that's of the Cairngorms. i.e Southern Norway, GIS knowledge and experience of its application in conservation projects, practical application of biological/ecological data analysis, development of citizen science activities and use of technology to support biological recording i.e apps would be beneficial to your application.

How to apply:
To apply, please click here
Please note, we do not accept Curriculum Vitae (CV).
CNPA is an inclusive organisation and we welcome applications from everyone irrespective of sex, sexual orientation, gender identity, ethnicity, faith and religion, disability and age. We are Disability Confident committed employer, if you are an applicant with disabilities who meets the essential requirements of the post, we will interview you. In all circumstances CNPA appoints on merit based evidence the applicant supplies in meeting the essential criteria for the post.
If you require more information, or if you require any adjustments to be made to the application process due to disability please contact us on 01479 873535 or email: recruitment@cairngorms.co.uk
To see how the CNPA collects and processes personal data relating to job applicants, please view the Privacy Notice available on our website.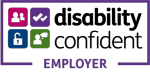 Closing Date: 14/08/2022 Location: Grantown on Spey