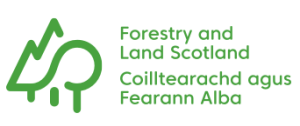 Forest Planner, Various Locations in Scotland
£27,297 - £29,281, plus benefits
A Plannerís main role is to prepare Land Management Plans. These set out how we will care for the land that we manage (which isnít all forest, by the way Ė itís also peatlands, sand dunes, farms, windfarms and green space around towns) over the next decade and beyond.
We are looking for people who are happy to get out and about to gain first-hand knowledge of the forest and land management issues. You will be comfortable about lateral thinking, problem solving and engaging with others to make the most of the opportunities that the land has to offer. You will be keen to provide practical solutions, think long term and keep up to date with the latest good practice on caring for the land. You will also be experienced in analysing information and writing succinct reports.
Itís an exciting time to join Forestry and Land Scotland. Weíre a new agency, taking over from where Forest Enterprise Scotland (part of the Forestry Commission) left off.
The posts will be based a variety of offices across the country Ė joining one of the five newly-established Regional teams. These are permanent positions that offer all the benefits youíd associate with a career in the public sector including the potential for flexible working or job share. Youíll be provided with training and mentoring and will be working alongside experienced team members to help you settle quickly into the role.
Working with others, you will be responsible for reviewing and preparing succinct and well written long-term plans that outline how we will manage the forests and land. These plans inform programmes of work and are used to obtain our regulatory approvals. They reflect our commitments to meeting appropriate, place-related environmental, social and economic objectives.
You will be a member of the Regional Planning and Environment team based in a Regional office. You will engage with your colleagues, and the resulting plans will enable them to understand what they need to do to manage the estate and deliver the outcomes that we agree with stakeholders and regulators.
The key responsibilities for the role will include:
Prepare land management plans (LMPs) based on a thorough understanding of the land and analysing environmental, financial and social impacts. Plans will inform FLS work programmes and be used to obtain necessary approvals and consents. Plans are required to meet the UK Forestry Standard and the UK Woodland Assurance Standard;
When preparing a LMP, undertake site visits and collaborate with relevant colleagues to explore management options, creatively address key problems identified at scoping and develop efficient and practical solutions to meeting LMP objectives over the required timeframe;
As part of LMP preparation process, build and maintain excellent working relationships with stakeholders such as community groups and statutory consultees.
For more information and to apply, please click here

hr@forestryandland.gov.scot

Please quote ref 7269.

Closing date: 22 September 2019, 23:55

No recruitment agencies please.

We are committed to providing equal opportunities for all sectors of our diverse community.