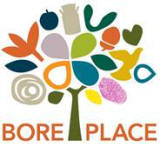 Sustainable Development Internship (12 months)
Hours: 35 hrs/wk
Salary: £9,675 plus free onsite accommodation
Location: Bore Place, Chiddingstone, Kent, TN8 7AR
Bore Place, an educational and environmental charity, is offering a 12 month internship to an individual looking to start their career. We are looking for someone with a commitment to achieving sustainable development in practice. You will need a relevant degree, good work ethic, positive attitude and excellent communication skills.
In return for your commitment we will pay you up to £9,675 with 28 days paid holiday and free accommodation in a studio flat at Bore Place. We will provide a bespoke development programme to ensure at the end of your time with us you will be set up for the next step in your career. You will spend 20 hours per week working in our venue team, providing exceptional service to our visitors. The remaining 15 hours will be spent working alongside other members of the team and our Director learning the inside workings of an organisation committed to inspiring people of all ages to connect with nature and the countryside, food, farming and sustainability, and developing its own practises to demonstrate best in class environmental management. We will design the 20 hour training programme with you to meet your career interests.
A job description can be found online at www.boreplace.org/jobs
To apply, send us your CV and a letter outlining why you are interested in this position by 10am on Thursday 10th October 2019.
For more info email becky.baldock@boreplace.org or phone 01732 463255