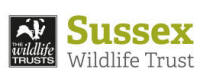 Reserves Manager: (Iping & Stedham Commons and Nominated Sites)
Location: Southerham, Lewes with Travel across Sussex required
Actual Salary: £30,525 per annum
Contract Type: Permanent
Hours: 35 hours Days. Monday – Friday – with occasional evening and weekend work
Closing Date: 3/11/19
Interview Date: 11/11/19 or 13/11/19
The Trust
Sussex Wildlife Trust is a conservation charity for everyone who cares about nature in Sussex. We focus on protecting the wonderfully rich natural life that is found across our towns, countryside and coast. By working alongside local people we create opportunities for us all to connect with nature and for nature to thrive in even the most unlikely places. Together we can make sure that future generations living in Sussex will be able to enjoy the sense of wonder and well-being that nature offers.
The Role
This is an exciting and rare opportunity to join a small and dedicated team managing some of the best nature reserves in Sussex. You will play a central role in managing special places such as Iping and Steadham Common near Midhurst, helping to ensure the sites are managed to high standards for both people and wildlife. The role will involve writing, updating implementing site management plans, delivering a wide range of practical conservation and habitat management projects involving contractors, volunteers and partners. You will work with local communities and project partners to ensure good communication throughout. This role will also help to coordinate and implement agri-environmental and other land management grant schemes.
The Person
You will be passionate about wildlife with good ecological knowledge with a high level of experience in managing land for nature conservation. You will be able to manage complex land management projects and associated contracts and budgets. Able to draw on your depth of practical conservation management skills, you will be equally at home developing and drafting site management plans, or leading practical land management activities on the ground.
We are looking for someone who has substantial knowledge of agri-environmental and other land management grant related schemes.
You will be a strong team player, and a good communicator, able to engage our communities in our work on our nature reserves.
The Benefits
This role offers 24 days annual leave access to an Employee Assistance Scheme and the opportunity to help the Sussex Wildlife Trust make a real difference.
For further information and to apply, please click here