Dartmoor National Park Authority
Dartmoor Environmental Land Management Officer
Grade 5: £26,999 - £31,371
Full time: 37 hours per week
Fixed term contract for two years
This is an exciting opportunity to help shape and influence the new emerging Environment Land Management System (ELMS) being established to help deliver the Government 25 year Environment Plan. Test and Trials will be the primary mechanism by which the ELMS programme will engage with farmers, land managers and other stakeholders to inform the co-design of this system that will be critical to the future health of our environment.
Dartmoor National Park Authority is one of a number of Tests and Trials (T&T) projects across the country committed to helping to shape the new system to ensure that it is as impactful, relevant and meaningful as possible in relation to managing the environmental pressures we are all facing. The project will explore delivery methods on commons and how this links to surrounding farms as well as how priorities are identified and funded in future.
The Dartmoor Environmental Land Management Officer (DELMO) will be responsible for the overall management, coordination and delivery of the project. The post holder will work with a wide range of land managers, specialists and partners to develop ideas around themes and challenges specific to Dartmoor that could be incorporated into the future ELMS. This post will develop and draw together the thinking from the T&T to present to Defra as a series of proposals to inform development and design.
The successful applicant will be a creative thinker who is able to identify new and innovative solutions. You will be an experienced project manager able to draw together people from diverse backgrounds in order to explore and co-design methods for the delivery of public goods.
You will have a good understanding of farming and a strong background working with upland farmers to achieve environmental outcomes. Ideally you will be familiar with agri-environment schemes, natural capital and public benefit models. You will be extremely organised, have proven project management experience and excellent communications skills.
This is a Defra funded project set up as part of the development of a future Environmental Land Management System to be adopted in 2024.
The postholder will work between the Authority's offices in Bovey Tracey and in Princetown. You will also be required to travel extensively within the National Park. The Authority operates flexible working hours and is a member of the Local Government Pension Scheme.
If you would like to know more about this exciting opportunity, please contact Chris Giles (cgiles@dartmoor.gov.uk).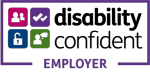 Closing Date: 11 November 2019 (12 noon)
To apply please visit our website
Dartmoor National Park Authority is an equal opportunity employer and welcomes applications from all sections of the community.