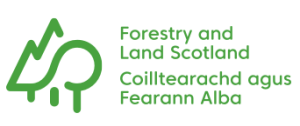 Environment Ranger, West Calder
£24,388 - £25,752, plus benefits
Background Information
The Central Region of Forestry and Land Scotland is headed by the Regional Manager and employs over 125 FTE staff. This Region has 5 main teams; Delivery, Visitor Services, Planning, Estates and Administration. The Environment Team sits within Planning and consists of 2 Environment Foresters (based in the Aberfoyle office) and 2 Environment Rangers (1 based in West Calder and 1 based in Glenbranter). The Environment Team is led by the Environment Advisor.
The Central Region extends from West Calder in the East through to Glenbranter in the West with Aberfoyle being a central location. Geographically the region is made up of low lying holdings in the East to high mountainous forestry and open land in the West.
The Central Region manages about 90,000ha of the national forest estate and several other areas in partnership with Local Authorities. The main themes of management are local community use, multipurpose management of existing woodlands, and creation of new woodlands on newly acquired land. Other key areas are Renewables and Estates development work.
The Environment Team focus on supporting Regional Delivery. This includes the control of non-native invasive species, managing Scheduled Monuments, as well as Sites of Special Scientific Interest. The team also look after priority open habitats; especially lowland raised bog restoration and priority species such as the great crested newt, black grouse, and red squirrels.
The key responsibilities for the role will include:
Provide Species and Heritage support and information to other teams;
Support the delivery of Regional Conservation and heritage site management;
Support the management of the data in the GIS Conservation and Heritage Modules.
For more information and to apply, please visit our website:
www.civilservicejobs.service.gov.uk
Please quote ref 1631645.
Closing date: 28/05/2019, 11:59
No recruitment agencies please.
We are committed to providing equal opportunities for all sectors of our diverse community.