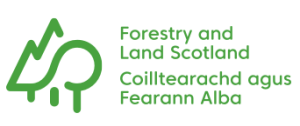 Woodland Creation Forester, West Calder or Newton Stewart
£27,297 - £29,281, plus benefits
Background Information
The Vacant and Derelict Land (VDL) and Open Cast Coaling (OCC) Project objective is to create new woodlands on former opencast and VDL sites. The project works across the Central and Southern Regions of Forest Land Scotland (FLS). The project focuses mainly on former OCC sites to work with partners to restore these and plant for forestry. The OCC sites of interest are in Fife, Central Scotland and Ayrshire.
The Regional teams are responsible for land management including planning, planting, felling and open habitat maintenance and restoration. The Central Regions main office is near West Calder and the Southern Regions office is in Newton Stewart.
The key responsibilities for the role will include:
Provide guidance on inputting to the planting framework;
Monitor sites for soil restoration, site drainage and planting specifications;
You will liaise and attend meetings with site owners and Forestry and Land Scotland (FLS) employees across our Central and South Regions;
Create tree planting plans and land management plans.
For more information and to apply, please visit our website.
Please quote ref 1631386.
Closing date: 17/06/2019, 11:59
No recruitment agencies please.
We are committed to providing equal opportunities for all sectors of our diverse community.