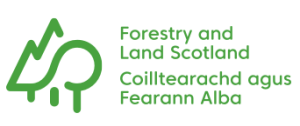 Wildlife Ranger Manager, Straiton
£26,433 - £29,281, plus benefits
Background Information
Itís an exciting time for us here at Forestry and Land Scotland and we are looking for a Wildlife Ranger Manager to join us on our journey.
This is a great opportunity to work in an area of Scotland that is renowned for its stunning scenery and land based outdoor pursuits, so if you are passionate about working on the land and wildlife management we want to hear from you.
Our South Region provides the greatest volume of timber to local and national supply chains, supporting economic development. We also have areas that provide significant environmental and recreational value, such as Kirroughtree and Glentrool, with extensive areas of forestry on the Isle of Arran. These help give the region a wide and diverse range of activities to plan and manage on behalf of the Scottish Government.
The wildlife team consists of 11 Wildlife Rangers and 4 Wildlife Ranger Managers, responsible for wildlife control of three deer species, including Roe, Fallow and Red, along with a population of feral goats and pigs.
The key responsibilities for the role will include:
Health & Safety:
Work with colleagues to implement and monitor health and safety across all deer management activity.
Performance:
Oversee the performance of the Wildlife Rangers, monitoring and assisting in their development as well as your own.
Business Planning & Monitoring:
Assist the deer team in compiling business plan submissions, providing and monitoring the regional Deer Management programme & financial targets.
Strategies & Plans:
Assist the Delivery Manager (DM) to review & update regional Deer Management Strategies and Deer Management Unit Plans.
Deer Culling Contracts:
Oversee contacts, from tender to close stage, updating DM of progress against programmes/expenditure.
Policies & Guidance:
Manage deer management activities according to the relevant policies and guidance.
Managing Protection Efforts:
Ensure all deer culling on the NFE is aimed at protecting our biological resources and tree crops.
For more information and to apply, please visit our website
Please quote ref 1637341.
Closing date: 3 July at 23:59
No recruitment agencies please.
We are committed to providing equal opportunities for all sectors of our diverse community.