Estates Project Officer (South and West) - The Land Trust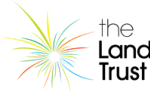 Permanent, Full Time 36 hours p/w, Home based.
Salary £28,000 - £30,000 depending on experience
The Estates Project officer will report to the Estates Manager and work closely with managing partners, communities who live and work around our sites, residents on service charge sites and external stakeholders. Internally, working closely with Land Trust colleagues including the Fundraising and Communications teams to ensure sites are promoted and marketed effectively.
Closing Date: 07/03/2021
Location: Home Based
Posted: 12/02/2021